If you're reading this, then you're the type of person who likes a good deal.
You understand that getting the best bargain possible might cut a store's profits, but they still get to make a sale. As a result, you instinctively know that there's absolutely nothing to lose in asking for a better deal.
Bargain hunting, however, is more than just about price.
Today, customers are also looking at the shopping experience and the aftercare service that they get. It's hardly a bargain, for instance, if you have to endure a difficult return process for a less than ideal product.
A good bargain should help you rake in the savings. More so when it comes to buying the latest floor mat to help protect the interior of your car or truck.
This is doubly important when we're talking about the premium quality WeatherTech floor liners or mats.
Here's how you can spot the best bargains on WeatherTech floor mats:
Subscribe, subscribe!
Check the shipping price
Buy the entire set at once
Consider the entire shopping experience
Subscribe to Get Tips on Great Floor Mat Deals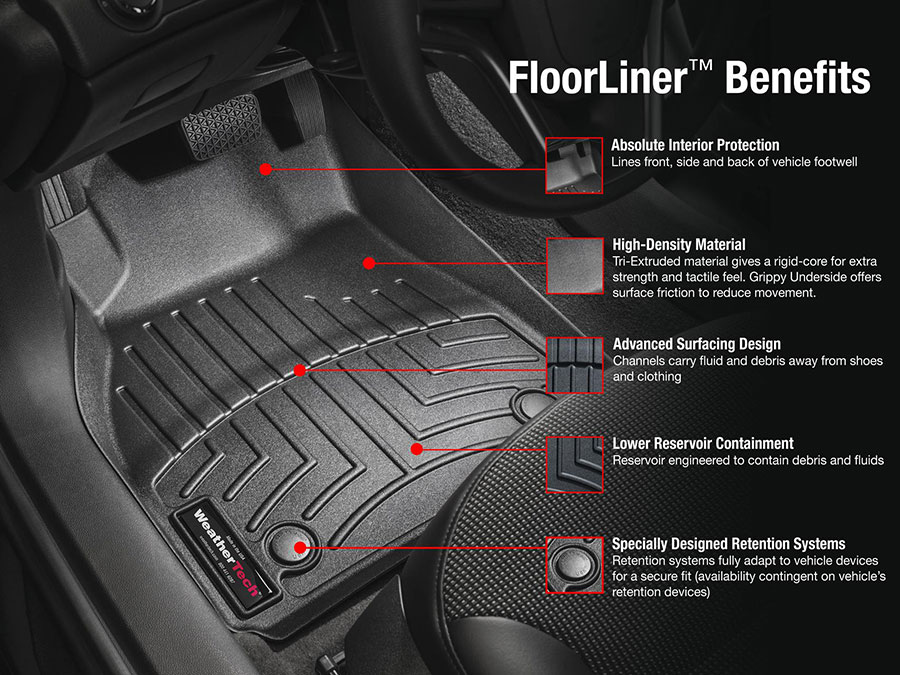 Deciding on the best mats or floor liners for your vehicle, whether that's a Toyota Camry family sedan or a Ford Explorer SUV, is critical.
You may need tips to help you identify floor mats that fit well and trap fluids and debris without leaking.
You'll find that setting up online accounts with your favorite retailers and subscribing to their newsletters is a great strategy to keep you informed of the best and latest tips and deals.
Subscribing to a retailer's mailing list keeps you in the know of upcoming deals well ahead of time. You can then plan and budget for those particular all-weather floor mats from WeatherTech you've been eyeing, for instance.
Popular deals sell out quickly, you'll find that already having a set up online account helps you complete your purchases fast.
The last thing you want is to spend precious minutes saving your shipping and payment details to your account while the latest live deal passes you by.
Subscribing to a retailer's mailing list not only helps you position yourself to get first-hand info on great deals but also clues you in on the importance of buying out of season.
You can hardly expect to spot a great deal if you opt to buy a floor mat or two dead in the middle of winter. Like you, the wet, snowy weather means that many other people will be angling to get themselves floor mats to protect their vehicles' interiors from the elements.
By buying when retailers are traditionally having a slow season, you will find that you can snatch yourself an excellent deal on your mat.
Note: WeatherTech floor liners rarely go on sale, if at all. You can find more information on the WeatherTech pricing policy here.
Check The Shipping Price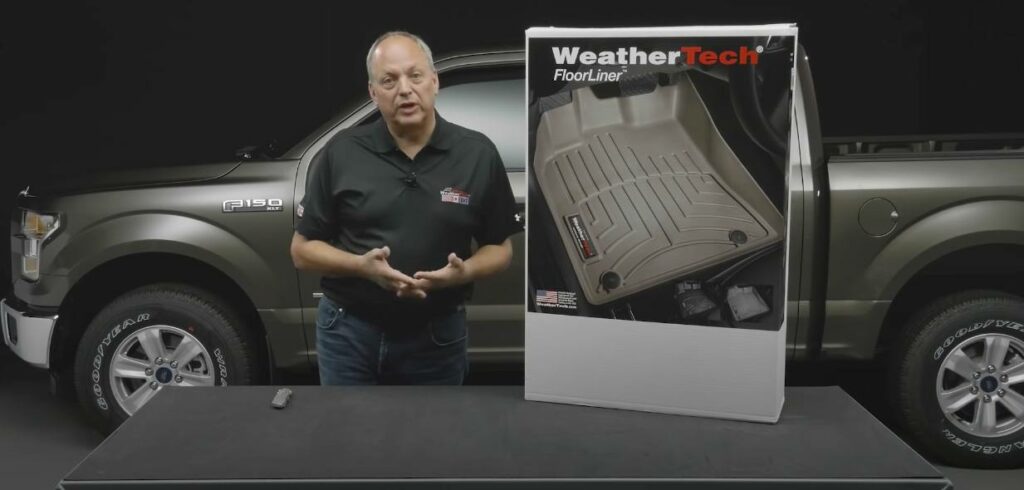 You'll be surprised how several retailers decrease the price of some hot-selling items, but surprise you with a high shipping fee. This gives the impression that you are getting a discount or that the price is better than it actually is.
A universal rule of the thumb is to always compare prices with both the product price plus shipping and handling costs included.
At PartCatalog, we offer free shipping on all orders.
Why is this important? If you need to return your order, the full value is returned to your bank account. When you purchase from a retailer that has a high shipping fee, and you return your order, the retailer usually doesn't refund the shipping fee. This leaves less money in your bank account, even if the total price was the same!
Find out if your retailer offers free shipping on their orders.
If they do, then you can be sure that the price you're looking at is the best deal. Then, you can go on and place your order, knowing that you're getting the best price there is on offer.
Buy The Entire Set At Once
Another great way to secure a bargain when the WeatherTech floor mats and liners you want are on sale is to buy the entire cabin set at once.
An example of this is when PartCatalog sells a full cabin liner set, a discount is automatically priced in. For example, if you purchase a front & rear liner, you'll get an automatic price reduction of $15. This is compared to the price you would pay if you purchased the front and rear row liners separately.
Three rows of liners (for 7 or 8 passenger vehicles) will enjoy an automatic discount of $22.50.
As you'll be ordering multiple at once, PartCatalog will pass the shipping savings on to you. That's more money in your bank account.
Oh, and don't buy something you can't afford or don't need because you got sucked in by the hype. At least with WeatherTech DigitalFit floor liners, you'll be realizing savings in car maintenance while retaining some of your vehicle's resale value.
Consider The Entire Shopping Experience
Thanks to the Internet, the world is now a global shopping village.
There are numerous online shopping options available for the end consumer to choose from and, unfortunately, many more fraudulent or scamming sites to avoid. Remember, if the deal is too good, think twice.
You must pay attention to the kind of shopping experience you have when you're bargain hunting.
Firstly, avoid unauthorized sellers/dealers. A bargain secured from an unauthorized seller could be for damaged, refurbished, counterfeit, or even stolen WeatherTech floor mats and liners.
Because such sellers will often deny responsibility for either support or product issues, their seemingly great deals are not worth it. Additionally, your warranty will not be honored if you buy products from them.
PartCatalog.com, which is an authorized retailer, offers a 60-day return policy and even paid-for return shipping for unused orders.
Assuming you've narrowed down your list of authorized WeatherTech dealers, look into their customer reviews.
Reviews help you determine how well the seller and the mats or liners you have in mind have worked out for other consumers. They can help you avoid major disappointments before you go through with a purchase.
Finally, you want to ensure that whether you've gone for WeatherTech all-weather floor mats or custom cargo and floor liners for your vehicle, you're also getting excellent delivery-free options.
You might be getting what you think is a great deal, only to be slapped where it hurts in delivery or warranty fees. Do due diligence.
Frequently Asked Questions
You've powered through the ins and outs of spotting and grabbing the best bargains on WeatherTech mats and liners. Here are some more questions you'll be glad we answered.
What Are The Pros and Cons of Weathertech Floor Mats and Liners?
Pros
Cons
Available for nearly any modern vehicle (car or truck) on the road
Laser-measured to ensure perfect, custom-fit in every vehicle
Perceived to be more expensive when compared to other brands
Mess containment features for fluids and debris such as:
• Built-in water channels
• Raised lip edges
Heavy-duty, wear-resistant, made in the USA mats with lifetime limited warranty
Universal recognition as the gold standard in protecting vehicles' interior
Are WeatherTech Floor Liners and Mats Worth The Money?
They're absolutely worth it.
WeatherTechs are the most superior floor mats and liners in the automotive industry, mainly because they provide the best and the latest in protection technology against dust, spills, and debris.
Their custom-fit ensures handy mess containment while preventing mud, water, and dirt from getting to your vehicle's carpet and causing permanent damage. Additionally, your cleanups will never get easier than they do with WeatherTechs in place.
Is WeatherTech Legit?
Yes, WeatherTech is legit.
Opinions may vary on lots of things today, but no one's refuting the fact that WeatherTechs are the gold standard for vehicle mats and liners. As their floor liners are laser scanned, designed, and engineered for an exact, custom fit for each car model and trim, they fit like a glove once installed.
Additionally, the limited lifetime warranty that covers WeatherTech products means that you get a replacement or your money back if you notice manufacturing faults and take them up with your retailer.