You have probably bumped into this name when searching for a truck bed cover online.
Truck Hero owns some of the best and most popular truck bed cover brands, like BAK, Extang, TruXedo, Lund among others.
Based in Ann Arbor, Michigan, the company came to life in 2007, a joint company by two industry-leading tonneau brands.
And ever since its inception, Truck Hero has steadily grown, introducing more new product lines through its many subsidiaries.
Currently, the company has over 3000 employees, which is more than can be said for most of its competitors.
One thing that has really given Truck Hero an edge is the quality of its products.
And, thanks to its many subsidiary companies, it always has something for everyone.
If you have any questions about any Truck Hero products, give our team at PartCatalog a text at 281-761-6097. We are an authorized retailer for Truck Hero products.
-Alan
A little about Truck Hero
Truck Hero, Inc. is an American manufacturer and supplier of accessories for trucks and jeeps.
It offers all truck accessories including tonneau covers, running boards, toolboxes, hood shields, vent visors, bed liners, truck racks, floor liners, fender flares and so much more.
This is one of its strong points as you can get any accessories you need, even leveling and suspension kits.
Truck Hero also sells all types of truck bed covers: soft, hard, roll-up, folding, retractable, and hinged.
The company is headquartered in Ann, Arbor Michigan, with Bill Reminder as the CEO.
How it all started
In 2007, Extang was the leading manufacturer of tri-fold and snap tonneau covers. At the same time, TruXedo was dominating in soft roll-up covers.
The two companies decided to join forces and form Truck Hero Inc.
Initially, it only had two manufacturing locations. But as the company continues to grow, it has managed to open over 20 manufacturing locations.
Some of the main locations include Georgia, Missouri, Tennessee, Bufford, Texas, among several others.
How many truck accessory companies does Truck Hero own?

With its two, market-leading companies, Truck Hero won over customer loyalty. And not long after, it started acquiring more companies.
Here is a timeline of Truck Hero's acquisitions:
| | | |
| --- | --- | --- |
| Year of acquisition | Company | Best known for |
| 2019 | Lund International | Soft roll-up bed cover, Running boards, exterior visors, toolboxes, and hood shields |
| 2019 | BACKRACK | Truck racks, cab guards & side rails |
| 2017 | Omix-ADA | Jeep and off-road parts, floor liners, and other accessories |
| 2017 | Superlift | Leveling kits and suspension lifts |
| 2016 | Rugged Liner | Pickup truck bed liners, bed covers, and wheel well liners |
| 2016 | Husky Liners | Custom-fit floor and cargo liners and other automotive aftermarket accessories |
| 2015 | N-FAB Parts and Accessories | Nerf-Bars, Pre-Runners, and other Off-Road accessories |
| 2015 | A.R.E. Accessories, Inc | Custom-made fiberglass and aluminum truck caps and fiberglass tonneau covers |
| 2014 | BAK Industries | Hard tri-folding and quad-folding truck bed covers. Also known for hard roll-up covers |
| 2013 | Retrax Holdings, LLC | High-quality retractable tonneau covers |
| 2010 | Advantage Truck Accessories, Inc | Innovative soft & hard tonneau covers for pickup truck manufactures |
| 2010 | UnderCover, Inc. | ABS composite one-piece truck bed covers. ABS is a lower-weight alternative to fiberglass. |
| 2009 | BedRug, Inc. | Custom-fit, rugged polypropylene bed liners. |
In addition, Truck Hero is the parent company for the following brands:
Bushwacker
AVS
Alloy
TonnoPro
Roll n Lock
AMP Research
Rugged Ridge
Rampage
Stampede
Shop Truck Hero Tonneau Covers
Are the tonneau covers from Truck Hero really worth it?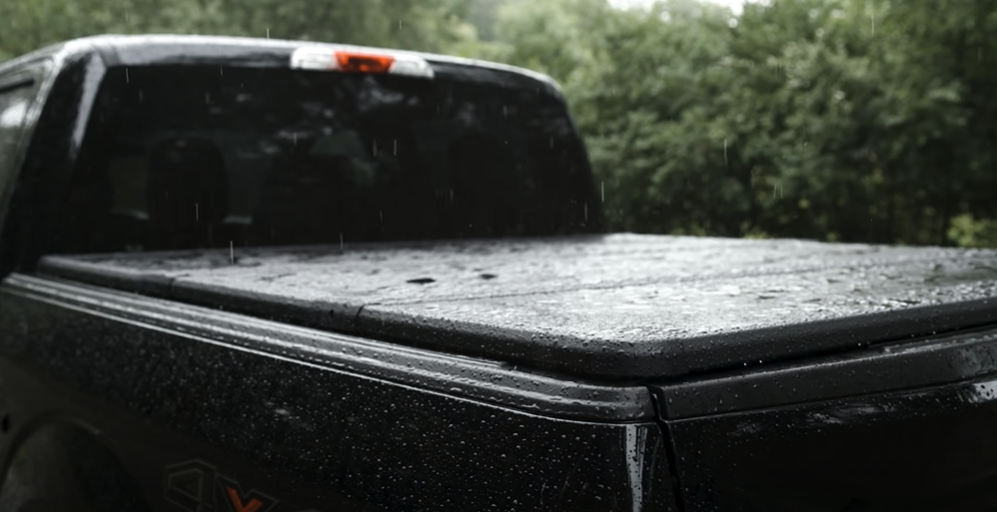 Simple answer, yes!
Most of its brands offer some of the best-selling covers in the market.
A good example is the hard folding tonneau cover series, BAKFlip, from BAK Industries.
You can read our article on BAK Tonneau Covers to see all the different options and designs.
Going with an UnderCover hard tonneau is also not a bad idea.
Our article on the reasons to buy an UnderCover tonneau cover highlights all the features unique to UnderCover.
The soft roll-ups from Lund International are not only affordable but also have tough construction. This construction is stronger than most soft roll-ups.
Not to mention, the retractable covers from Retrax are the most popular in the market. This is because of the precise workmanship as well as the hard-rolling engineering and automatic operation.
Retrax is among the few companies to make electric retractable covers.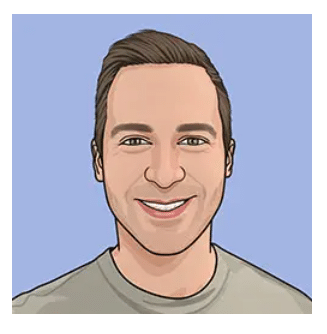 From Alan, Founder of PartCatalog
When you're buying a tonneau cover that is made by one of the Truck Hero brands, you don't need to worry about quality. They are all backed by a manufacturer's warranty. These covers will last as long as you own your truck.
Other brands like TruXedo, BedRug, and Extang are all-round, providing tonneau covers of different types.
Shop Truck Hero Tonneau Covers
Warranty information
All Truck Hero tonneau covers ordered from PartCatalog will come with its full warranty.
This warranty is reserved to purchases made from an authorizer retailer, which we are.
Each tonneau cover will carry its own warranty terms and warranty period.
You can find warranty information on the product page of each tonneau cover.
The charitable side of Truck Hero
Besides manufacturing and supplying accessories for trucks and jeeps, Truck Hero is also a major sponsor of the Building Homes for Heroes Foundation.
This is a charitable program that aims at giving back to veterans and their families. It does this by remodeling or building new homes for the veterans and gifting them, mortgage-free.
Till the end of 2020, Building Homes for Heroes had gifted 255 homes for veterans and it still aims for more.
UndeCcover is among the companies that have been actively involved in the program since its inception.
FAQs