Functional and stylish.
Throw in a smooth ride experience, comfortable interior, awe-inspiring towing and hauling capabilities, plus a beautiful balance of horsepower and fuel economy.
We've most likely nailed down some of the top reasons you settled on the Ford F150 pickup truck.
There's a reason it's been not only a top-ranking pickup truck in the United States but also the best-selling one for years.
You don't get an F150 and fail to put it to the test.
You take it off the safe and beaten track every once in a while. Then, you gauge for yourself whether the beast is tough enough to tow and haul and grind all day long.
Regardless, you also don't throw all caution to the wind.
That's because you know that kicking up the dust or trudging through mud translates to a mean and tough interior cleaning job.
But what if you had access to some of the most advanced floor protection options available?
You'd no longer wince whenever your kids jumped into your truck with muddy boots, for one. You'd also rest easy when your mug of coffee spills onto your truck's floor.
Picture not having to take in your truck for an unscheduled cleaning job because you installed quality floor mats. All it'd take was a good and proper hosing down, and you'd be good to go.
You'd not only save some precious dollars but also maintain your zen-like calm whenever a small 'accident' happened. Ah, the peace of mind!
You're about to learn why the Ford F150's WeatherTech floor mats are your best bet. They do an excellent job of keeping your truck in top condition. They are:
Durable
Well-fitting
Easy-to-clean
Expect These Durable, All-Weather Floor Mats to Go for Miles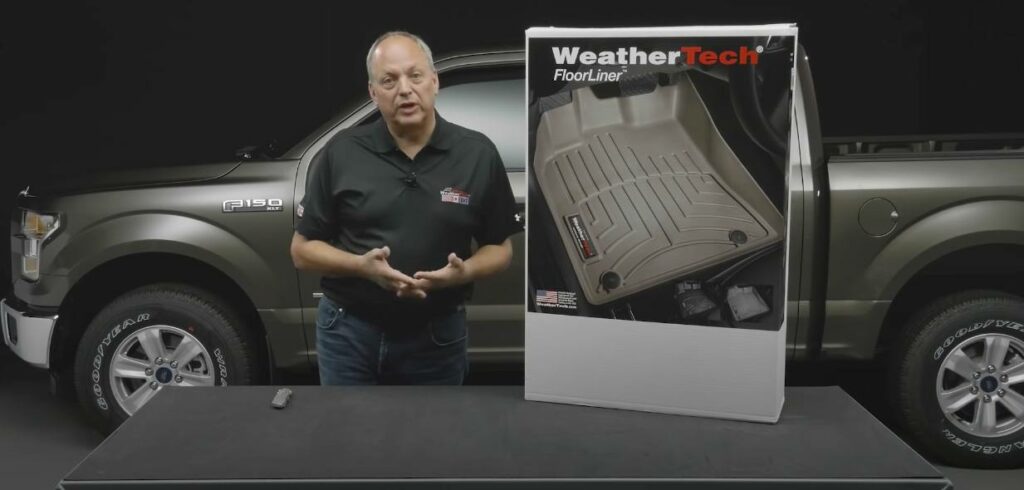 Durability and reliability are some of the things you look at when you're getting yourself a new Ford F-150 truck. Thankfully, they're the same benefits you can expect when you purchase WeatherTech mats.
WeatherTech floor mats are made using advanced Thermoplastic Elastomer (TPE). This premium rubber material is resistant to cracking or warping, and it doesn't shrink or expand with temperature changes.
You might occasionally spill coffee or bring dirt or sand-filled boots into the truck. A durable mat ensures you won't have to worry about your mess seeping through cracks into the cabin's interior carpet, making it extremely tough to clean.
Durable mats influence resale value, too. Sure, factors such as the truck's exterior condition, maintenance history, and mileage play a role, but its interior condition cannot be overlooked.
If you can picture selling your truck down the line, you should know that the absolute interior protection offered by WeatherTech floor mats helps protect resale value.
Even if you're not particularly keen on reselling your truck, that's no reason to keep its interior looking dirty, tired, and worn out. Maintain your truck's clean look by using these mats to keep your vehicle looking as sharp and pristine as possible.
Model-Specific Mats That'll Fit Like a Glove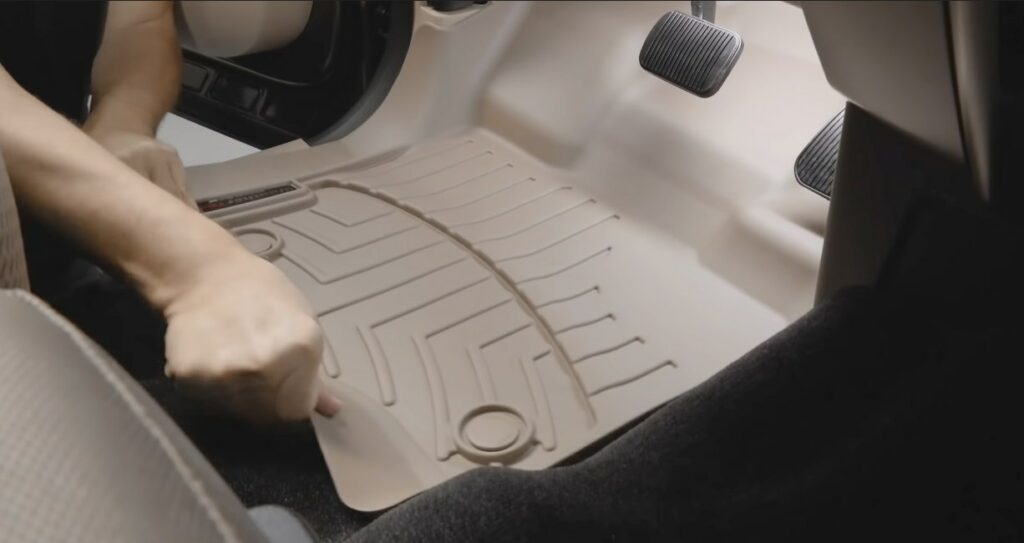 No one wants to have to deal with the hassle of floor mats that are either constantly shifting around underfoot or that don't fit perfectly.
Whether it's for the driver or passenger side, or even the rear side in the case of the F-150 crew cab truck, WeatherTech mats are designed specifically to fit your truck's exact specifications.
You get peace of mind knowing that your floor mat won't be bunching up under your brake or gas pedal. How? Because it follows the contours on the floorboard.
Additionally, an anti-skid backside on the mats by WeatherTech ensures there's enough grip to reduce movement. It works by offering surface friction to your truck's carpet.
There's a bonus if your truck has mat retention devices. You can make use of the specially designed retention systems that you can trust your WeatherTechs have to firmly hold up your mats in place.
Sometimes, a custom fit particular to your truck's specific make and model isn't available. But since these floor mats can fit various truck makes and models, you get to pick out one that's the best possible fit for you.
In fact, some of the rear mat sizes manufactured by WeatherTech are designed to be trimmed. This makes them customizable to fit almost any vehicle and ensures sufficient coverage that looks appealing.
An additional benefit of having mats incorporate trim lines is that it becomes possible to accommodate for options such as speakers and subwoofers in your truck—without interfering with the mat design.
If you go for mats that don't require further trimming or modification, you'll enjoy an easy installation process, too.
WeatherTechs provide an intuitive, easy to install and remove experience that needs no tools or pro skills.
"Product is SUPER nice like all weathertech products I own and have bought in the past. Fits like a glove and looks amazing!"
– Justin J., review of WeatherTech DigitalFit Floor Mats
Maintenance Never Got Easier With These Easy-to-Clean Mats
WeatherTech designs its F-150 floor mats with tough, slick, and dirt-resistant material. In addition to making it hard for mud or other debris to stick, these mats are very easy to clean.
A simple hosing down is often all that's needed, and you'll have them looking as good as new.
There are, however, more detailed maintenance tips that'll serve you well when cleaning your floor mats. They can come in handy when your mats have been weathered down by the elements. By following these steps, you'll soon get your mats back in tip-top shape:
Remove the loose dirt
Hose down your mats
Spray with a floor mat cleaner. You could use:

WeatherTech's specially formulated TechCare Cleaner. Check price here
A mild detergent or dish soap

Scrub the floor mats with a soft bristle brush
Rinse the mats
Dry your mats
Condition and detail the mats

For this, use WeatherTech's Protector Kit, known as the FloorLiner and FloorMat Protector

Reinstall your mats in your truck's cabin
The easy-to-clean aspect of the Ford F 150 WeatherTech mats plays well with their impressive mess containment system.
Advanced surfacing creates channels that help carry fluids spilled on the mats to a lower reservoir. Sand, mud, snow, or other debris underneath your shoes gets scraped off by these advanced surface channels before they carry it away from your shoes and clothing.
To minimize fluid movement while driving, the talented designers and engineers at WeatherTech designed a lower reservoir with further channeling that helps trap and contain these messes. These can then be easily removed over your door sills.
While WeatherTech floor mats don't have raised edges as WeatherTech floor liners do, they do compensate by having more deeply sculpted surface channels that ensure no trapped messes overflow to your trunk's carpet.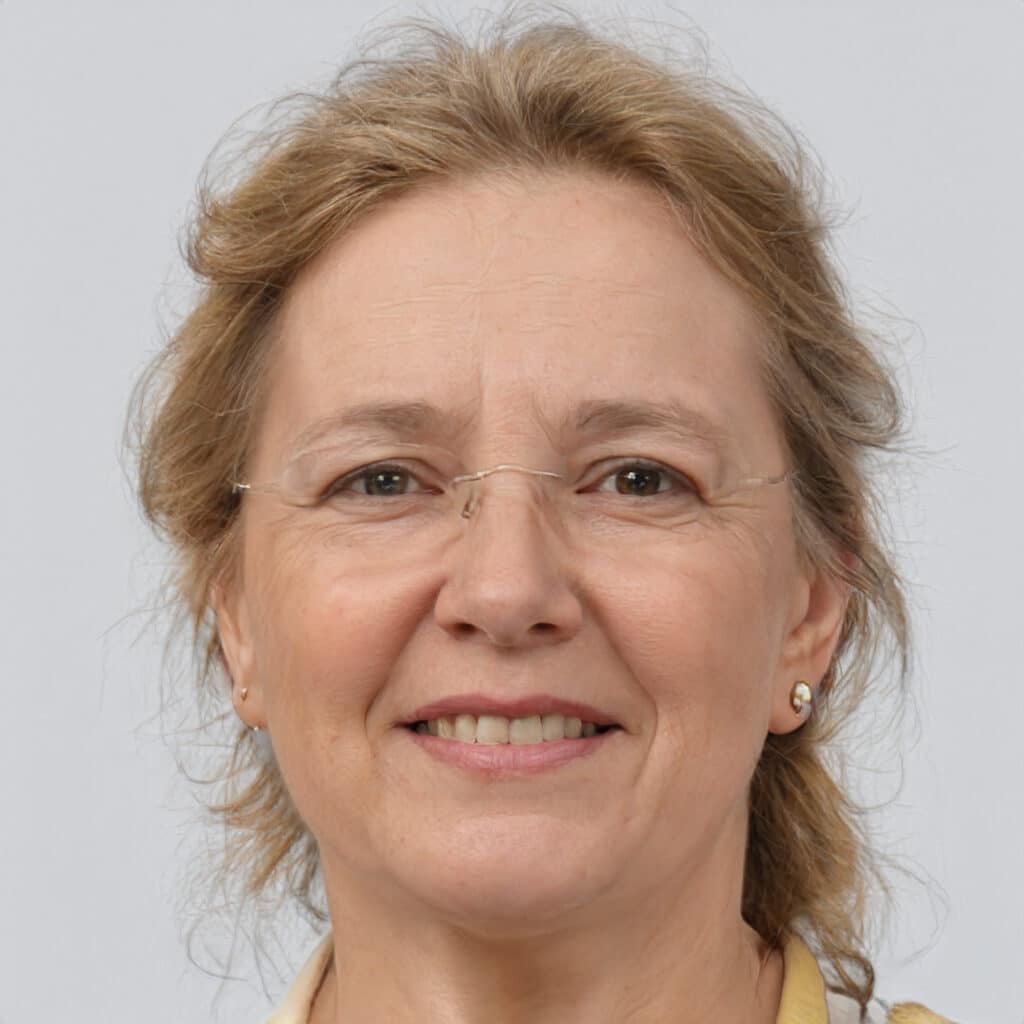 "I have WeatherTech mats in my truck so thought I would get some for my 9 year old Infiniti. Was surprised to actually find some. Thank you for having the mats in stock."
– Lynne M., review of WeatherTech DigitalFit Floor Mats
FAQs
Still have some unanswered queries regarding the WeatherTech mats and liners? Check out our frequently asked questions for more info.