The Truxedo Truxport is one of our most frequently searched for bed covers.
Most product descriptions don't cover everything you need to know about the Truxport cover, so I put together a comprehensive guide.
We hope this helps in your research.
If you have any questions, contact our team at 281-761-6097.
-Alan
What sets the Truxedo Truxport apart
The Truxedo Truxport tonneau cover starts at just $279, including shipping, which makes this one of the most affordable and highest quality tonneau covers you can buy.
About Truxedo
The Truxedo brand is owned by Truck Hero, which owns a conglomerate of popular aftermarket brands like BAK, TonnoPro, and UnderCover.
They are a U.S.-based company that gives back to the American community through the Homes for Heroes program, a group that has gifted hundreds of homes to veterans.
PartCatalog is an authorized retailer for Truxedo and has worked with the Truck Hero brand for nearly a decade.
Pros
Sold at a very affordable price, starting at $279 with shipping included
Easy to install, can be done in about 30 minutes
Has a pre-set tension control that keeps the vinyl nice and tight when the weather changes
Sits only 1.5″ above the truck bed, so it doesn't stick out much
You can access the latches on both sides of the truck
Cons
The vinyl top isn't as theft-proof as a hard tonneau cover
A rolling tonneau cover isn't as easy to roll/unroll as a folding tonneau cover
What you need to know about the Truxport
It's a soft rolling cover made with vinyl
Has automatic tension control devices to keep the vinyl tight
Simple operation to open and close the cover
One of the best "bang for your buck" covers
The Truxport is a soft rolling tonneau cover.
This means that the cover is a large piece of vinyl with velcro on both sides. In this case, a soft cover means vinyl.
To open the cover, you just roll the vinyl over itself (un-velcroing it along the way), until you have a small roll at the bulkhead of the truck.
You can use included buckle straps to hold the roll together at the bulkhead. This is useful if you plan to drive with the tonneau cover opened.
When you need to re-cover the Truxedo Truxport tonneau cover, just unstrap the roll, and unroll it until you get to the tailgate. The tension control devices help you make sure the vinyl top is nice and tight.
While it's super simple to roll and unroll the Truxport cover, the operation isn't as easy as a folding truck bed cover. With a folding truck bed cover, you just flip the panels over themselves.
How do I get one for the best price?
Prices start at $279 for trucks with short bed sizes. The price increases to about $319. The difference in price is usually due to longer truck beds — it costs a lot more to ship an 8-foot cover than it does a 5 or 6-foot cover.
To find the best price for your truck, click here to find our product page and select your vehicle. Our website will ask you a series of questions – namely the year/make/model of your truck, as well as the truck bed length.
You'll need to know how long your truck bed is in order to get the correct tonneau cover. If you don't know it, it's really easy to find out — just use a measuring tape to measure from your bulkhead to your tailgate.
What are the missing features?
The main missing features of a Truxport tonneau cover are:
Does not have a hard top, which is a bigger theft deterrent
The tension control is pre-set, not automatic
Does not have the one-finger trigger latching system like some of the other Truxedo covers
However, the Truxport has every feature you would need in a truck bed cover including a water drainage system, tension control, easy-to-use latching system, and easy operation.
While it may be "missing" some features, compared to some of the more expensive truck bed covers, the Truxport does a great job of getting the job done, while staying at a low price.
How do you get replacement parts?
Hang on to your owner's manual! It will have a diagram of replacement parts, should you accidentally break or lose a part.
Replacement parts aren't typically sold online. You'll need to contact the company you purchased your tonneau cover from to help you obtain the replacement parts.
This is another reason why it's important to purchase from a reputable company that will answer your support emails!
If you need a replacement part and ordered from us, please text our team at 281-761-6097 with your order number and the replacement part needed. If the Truxport cover was not ordered from us, you will need to contact the retailer it was purchased from for order support.
How the Truxport compares to Truxedo's other covers
Has superior-grade woven fabric
Maintains a tight-fit in different weather conditions
Has a stylish matte-black appearance
Has anodized trigger latch
Allows bed access without blocking the rear visbility
Pressure bonded to solid black aluminum slat
Easy to operate
Has sturdy aluminum slats
Has a solid leather-grain vinyl material
Has additional security latch for enhancing security
Provides full bed access
Made of high-quality leather-grain fabric
Operates as both a folding and rolling cover
Has an Automatic Tension Control system
Dirt and tear-resistant
Easy installation
Has a sleek aerodynamic design
Has the one finger latch functionality
Has the floating velcro straps
Installs with three clamps
Truxedo provides a line of truck bed covers for truck owners that want to protect their cargo. Other high-quality tonneau covers from Truxedo include:
Truxedo Pro X15
Truxedo Sentry CT
Truxedo Sentry
Truxedo Deuce
Truxedo Edge
Each of these tonneau covers is designed differently. We've detailed the features of each cover to make your shopping experience easier.
Truxedo Pro X15
The Truxedo Pro X15 bed cover is designed with a superior-grade woven fabric that resists dirt and offers a stylish matte-black appearance. The 15-degree rails deliver a flush-mount and Xtra-low profile look while the self-leveling design functionality allows for a quick and accurate installation.
This cover also has the Automatic Tension Control feature that eliminates sagging as it maintains a tight fit in all-weather conditions and extreme temperatures.
Additionally, the Truxedo X15 cover has an anodized trigger latch that only requires one finger to open the truck bed cover and a Quick-Release System that allows you to install or remove it in seconds with no drilling required. The cover is backed with a lifetime warranty.
Truxedo Sentry CT
The Sentry CT tonneau cover also has an Xtra-low profile and features a premium woven fabric. This hard roll-up cover has a black matte finish that resists dirt and is pressure bonded to solid black aluminum slat.
When you roll up tightly the cover at the cab, it gives you bed access without blocking the 3rd brake light or rearview visibility. When the cover is closed, its flush-mount profile offers an elegant look that adds to any vehicle's customized style.
Operating the Sentry CT truck bed cover is a breeze, thanks to the slam latches located near the tailgate that allows you to open the cover effortlessly from any side of your truck.
There's also a security latch located in the middle of the bed cover for enhanced protection. Installation is quick and straightforward and doesn't require drilling or specialized tools. The Sentry CT cover has a three-year warranty.
Truxedo Sentry
The Truxedo Sentry bed cover is backed by a 3-year warranty and has a heavy-duty leather-grain vinyl material. This cover has an Xtra-low profile and is pressure bonded to study aluminum slats making it more secure and long-lasting.
The cover's rails are embodied into the design to provide an attractive flush-mount look while improving the overall look of your vehicle. The cover has slam latches that enable you to open it from any side of your truck and an additional security latch to enhance security.
You can also remove the Truxedo Sentry cover without tools in seconds as it has a Quick Release System that provides 100% full bed access.
Truxedo Deuce
The Truxedo Deuce is a hybrid bed cover – It's a folding and roll-up cover. The cover offers quick access to difficult-to-reach areas at the back of your truck bed by just pulling the latch.
The anodized trigger latch is also easy to operate as it only requires one finger to open the bed cover. The Deuce cover mounts easily to the inside of your truck bed while providing access for additional customization.
High-quality leather-grain fabric makes this bed cover tear-resistant to help protect your belongings from harsh elements. The truck bed cover doesn't require drilling or tools to installation and is backed by a lifetime warranty.
Truxedo Edge
The Truxedo Edge tonneau cover has a slanted back to enhance the looks of your bed with a sleek aerodynamic design. The cover also rolls up at the front of your truck bed to give you full bed access.
This bed cover has the one finger latch system to make opening it easy and the tension control feature which you can adjust by sliding your hand to keep it tight. Additionally, the Edge truck bed cover installs with three clamps in a few seconds with no drilling required.
You only need a wrench to tighten the clamps. This tonneau cover also comes with the floating velcro straps that keep it in place while you're driving. Unrolling the Edge cover is also easy and is backed by a 5-year warranty.
How does it compare to other brands?
Truxedo Truxport tonneau covers are great for keeping your valuables secure, especially when you leave your truck bed unattended. Let's now see how this cover compares to other tonneau covers.
Has a low-profile design
Provide 100% bed access
Solid aluminum construction
Flexible intermittent locking system
High-quality and durable
Easy to use
Low aerodynamic profile design
Easy to fold and unfold
Comes pre-assembled
Tear-resistant
UnderCover Tonneau Covers
UnderCover tonneau covers offer reliable protection for your items. These bed covers, including the Flex covers, are weather-resistant, strong, and easy to use. They are designed from lightweight yet durable ABS plastic materials, with a quick-release feature that allows you to remove or install them effortlessly.
The UnderCover truck bed covers also have a concealed-clamp design that doesn't require specialized tools to install the cover. Additionally, their water sealing is excellent while installing them is easy.
Truck owners also appreciate the integrated LED truck bed light and their 3-year warranty.
Pace Edwards Tonneau Covers
Pace Edwards tonneau covers are easy to use, smooth, and available at different price points to fit your budget. The covers have a retracting cover design to suit your specific needs.
So whether you use your vehicle for professional or personal use, there's a truck bed cover for you. The covers are also designed using a variety of materials to suit your personal preference and provide reliable protection for your belongings.
The truck bed covers have a low-profile design that gives your truck a classy look and are backed by a 3-year warranty.
TonnoPro Tonneau Covers
TonnoPro tonneau covers are versatile and are made using a solid epoxy-coated aluminum frame that's lightweight and strong. The lightweight design gives you easy access to your items, while their dual-coated vinyl tarp makes your truck look great.
Their clamp-on installation takes minutes eliminating the need for drilling or cutting to install. The truck bed covers also have a weather-tight compression seal that prevents dust and moisture from entering your truck bed.
TonnoPro covers are available at a great price and come with a 3-year warranty.
Here is our comparison of TonnoPro vs Truxedo covers.
How to install a Truxport cover
As the Truxport tonneau covers have increased in popularity, installing them has also become easier. Follow these steps to complete the process.
Step 1: Install weather seal on your truck bed end corner plugs.
Step 2: Put cover assembly on the front bulkhead.
Step 3: Put side rails on your truck bed rails.
Next, assemble clamps and put rear clamps over the truck bed and side rails loosely.
Once you're done, insert side rail corner plugs into the header.
Note: You may additional weather seal for trucks with liners, tailgate protectors, and bed caps to seal properly.
Step 4: Put the remaining clamps over the truck bed and side rails loosely. Once you're done, insert side rail corner plugs into the header. To keep the rails in place, put three clamps on each side rail.
Step 5: Align the Truxport cover with your truck bed.
Step 6: Tighten the front clamps and install them near the bulkhead. Next, align grooves inside the rail with groves in the clamp.
Step 7: Center tailgate header and side rails on your truck bed. Be sure to leave 1/8 inches clearance between the side rails and tailgate header.
Step 8: Fold the cover and back header while holding in place the side rail.
Once you're done, tighten clamps at the tailgate. Repeat the process on the opposite side rail and adjust as needed.
Step 9: Open the cover past the middle bow and then slide clamps to the tailgate's bow side before tightening the clamps. However, avoid placing clamps directly under the middle bow.
Step 10: Install weather seal on the tailgate corner plugs.
Step 11: Release safety straps and unroll the Truxport cover over your truck bed.
Next, open the tailgate and fix the tailgate header into the header stops on both sides of your truck. Now, rotate the tailgate header down until the two latches engage.
Press the cover edge along the rail's full length to secure the hook to loop fasteners on one side rail.
Tip 1: Latch the header to side rails securely on both sides of your truck bed before driving the truck to prevent accidental release of the tailgate header.
Tip 2: Secure hook and loop fasteners along the full length of both side rails to prevent wind lift before driving your truck.
Step 12: Pull the cover tight as needed across your truck bed width and then secure the hook and loop fasteners on the opposite side rails. Occasionally wash the cover with high-pressure water to get rid of dust and dirt for ease of operation.
Note: In hot or warmer weather conditions, the cover may appear tight while in cold or cooler conditions, it may appear loose.
Step 13: While the tailgate is open, press downward on the first latch to release. Repeat the process on the opposite side to release the second latch. To control the header movement on release, put a free hand on the tailgate header.
Next, ensure the hook and loop fasteners are engaged and then roll up the cover. Lastly, secure the cover with both safety straps at the front of the truck bed when the cover is open.
What people are saying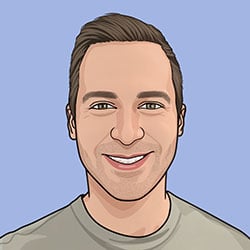 From Alan, founder of Partcatalog:
The Truxport is one of our "go-to" recommendations when someone is looking for a simple but effective tonneau cover that will last them a long time. For the price it is very hard to beat.
Frequently Asked Questions
How do I clean my Truxport tonneau cover?
You can hand wash your cover using water and mild soap and rinse it thoroughly to remove soap residue. You can also safely clean it in your preferred car wash. However, avoid using silicone, citrus, or petroleum-based products as they can damage your cover.
Is the Truxport cover weather proof?
No tonneau cover is 100% waterproof. However, the Truxport cover keeps dust, snow, and rain out of your truck bed as it has seals on all four sides.