WeatherTech Window Visors for 2013-2020 Acura ILX [Dark Smoke, Front Set] | WEA100557
Or 3 interest-free payments of $26.65 with Affirm.
Find this for your car.
Current Step

Current Step

Current Step
Show Products
WeatherTech In-Channel Window Deflectors
Color: Dark Smoke
Set/Pieces: Front
Catalog Number: 80778
Fits: Acura ILX (check fitment chart for compatibility)
Authorized Retailer
2013 Acura ILX WeatherTech Window Visors (80778)
These perfect fit window deflectors allow you to keep cool air in while keeping rain out. Made for the 2013 Acura ILX, these in-channel vent visors are dark smoke and include pieces for the front.
Product Specifications:
Brand: WeatherTech
Catalog Number: 80778
Color: Dark Smoke
Set/Pieces: Front
Catalog Number: 80778
Authorized Retailer
Fitment Chart:
| Years | Make | Model | Notes |
| --- | --- | --- | --- |
| 2013-2020 | Acura | ILX | Dark Tint |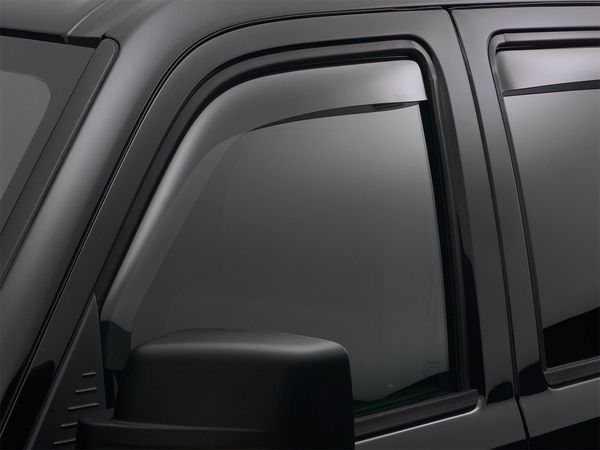 Acura ILX in-channel window deflectors
The WeatherTech in-channel window deflectors are installed inside the window channel of your Acura ILX. They let in fresh air and keep out the rain and dust. They also are more affordable compared to most window deflectors. This listing is for set #80778.
Sleek and aerodynamic design
They have a sleek and streamlined design that helps to reduce wind drag during rides. This improves the aerodynamics and reduces the wind noise when the windows are open.
Dark Smoke color finish
These deflectors are dark smoke. We have both light smoke and dark smoke available for most vehicles. If you are debating which to choose, we recommend the dark smoke - this is the most popular choice and most common. Dark smoke works on all vehicles and gives a classy, sleek look.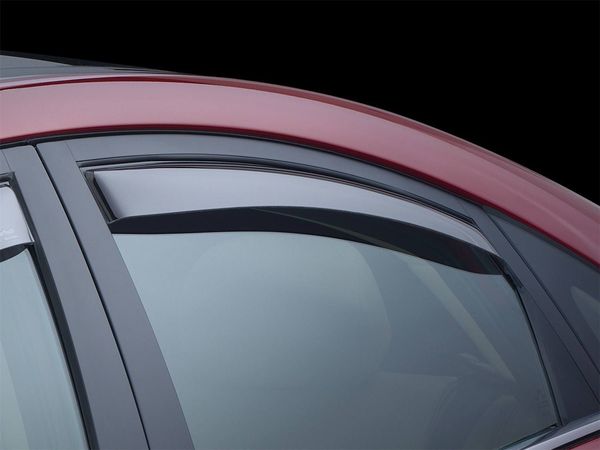 Custom made to fit your Acura ILX
The WeatherTech in-channel window deflector set # 80778 is custom made for your vehicle's specific model. They are cut to precision for that perfect fit.
Easy no drill installation
They are easy to install with no drilling or cutting involved on your Acura ILX. They also come with detailed installation instructions that are easy to follow for that easy DIY project.
High quality material
The deflectors are made with high-quality OEM-grade material. They are durable, flexible, and strong enough to last long and serve you for years after purchase.
Limited lifetime warranty
The manufacturer provides a limited lifetime warranty on this in-channel window deflector set #80778. This is a guarantee that the window deflectors are free from any defects of quality or materials.
Made in the USA
They are proudly made in the USA with authentic premium grade material. Expert workmen carefully craft the deflectors and process them under advanced technology to make sure that you get the value for your money.
Sorry, there are no videos available.
To purchase this product for your vehicle, please select the Year, Make and Model of your vehicle at the top of this page.
Additional fitment notes may be available for your vehicle. Please verify fitment by selecting your vehicle at the top of this page.
2016 Acura

2015 Acura

ILX Base
ILX Dynamic
ILX Hybrid

2014 Acura

ILX Base
ILX Dynamic
ILX Hybrid

2013 Acura

ILX Base
ILX Dynamic
ILX Hybrid