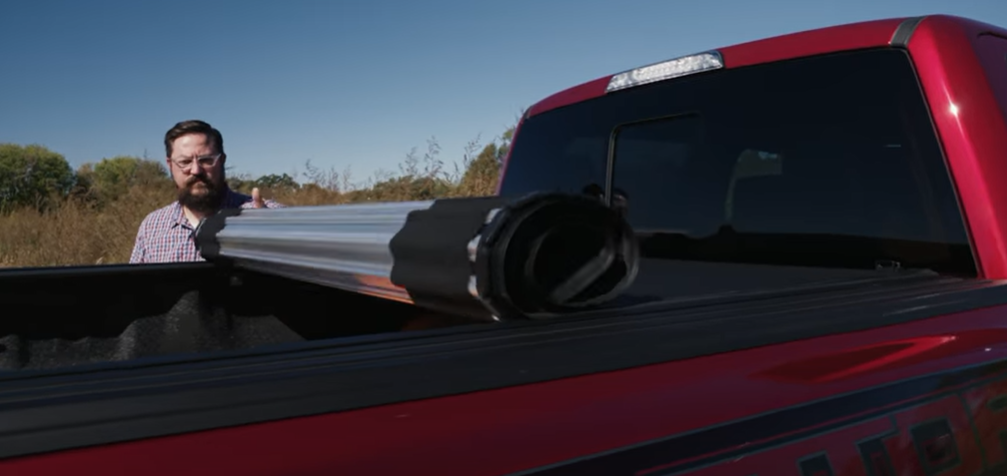 Okay, so imagine this scenario. You just bought your first pickup truck, say a 2020 Ford F-150.
One of your friends asks you to help him move some stuff. Unfortunately, it starts raining.
But you are not worried. Why should you be? You have a tonneau cover to keep everything safe and secure.
Having maneuvered your way through the rain, you get to the destination. You open up your truck and you're shocked at the sight.
The cargo is soaked in rainwater! But you had a truck bed cover, what could have gone wrong?
No one wants to find themselves in this situation. The best way to avoid it is by choosing the right truck bed cover.
How do you do that? By getting all the facts right before purchasing.
So, we have put together a comprehensive list of the things you need to know and the questions you should ask and answer.
It's a pretty exhaustive guide. But if you feel we have left something out, please feel free to reach us on 281-761-6097 and we will be happy to help.
-Alan
All You Need To Know
The types of tonneau covers available
Hard tonneau covers – made of hard plastics, fiberglass or aluminum. They offer top durability, security, and weather resistance.
Soft tonneau covers – made of vinyl fabric and they are pretty easy to install and operate. They are also lightweight, and won't break the bank.
Folding truck bed covers – these fold up to open and back down to close. They can either be hard or soft and they come in tri-fold and quad-fold.
Roll-up truck bed covers – they can also be hard or soft. Instead of folding up and down, they are simply rolled up towards the cab to give full access.
Retractable truck bed covers – made of aluminum slats, this design does not fold or roll. Instead, it retracts into a canister, giving you access to your entire truck bed. Cool right?
Hinged tonneau covers – these are also really strong covers. They are made of fiberglass, hard plastic or aluminum. A few have vinyl material. They tilt open and close with a single pull.
This is just a quick sweep through the different types of tonneau covers. If you need more details on each and all the features, please check out our article about the different types of tonneau covers.
Truck bed cover weather protection
Most truck owners buy truck bed covers mostly to block out rainwater, dirt, leaves, and debris and the covers do this nicely.
Truck bed covers are never 100% waterproof. Depending on the type you have, you can keep out most of the rain.
Unfortunately, this is not a very strong feature in most soft roll-ups and soft-folding covers. Compared to the others, their resistance is lower.
Hinged covers top the list, thanks to their one-piece design and the fact that they cover the tailgate too.
Find out more details on the water resistance levels of tonneau covers.
What a good tonneau cover costs
There is no set price for tonneau covers. The price varies based on features, materials, and brand.
The most economical truck bed covers are the soft roll-up and soft-folding.
The soft roll-ups range between $260.77 and $539.00, while the folding starts at $289.00 to $559.00.
Other tonneau types are a bit more expensive.
A hard folding cover can range between $549.00 and $1099.00.
The hard rolling covers between $888.88 and $1029.00.
The hinged covers between $949.00 and $1,479.00.
And lastly, retractables, which are the most expensive, range between $959.00 and $2,658.
These prices vary largely depending on the different brands.
How long a tonneau cover will last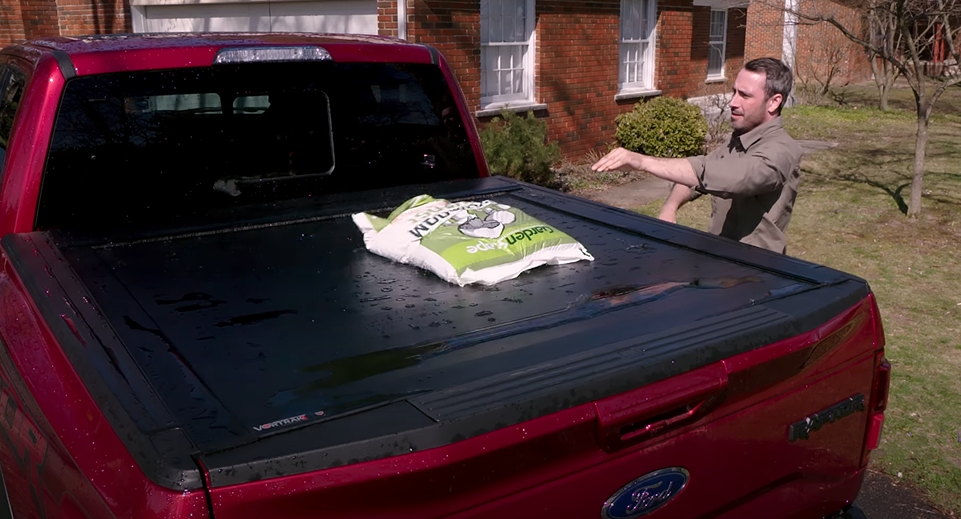 Again, this can vary depending on the brand, the type, the construction material, and the conditions to which the truck cover is subjected.
With proper care, hard truck bed covers (including hinged, and retractables) will last for as long as you have your vehicle.
Soft covers usually last for about 7-10 years staying in perfect shape before beginning to show a few signs of wear and tear.
Tip: Avoid leaving large cargo on top of your tonneau cover for long. This can weaken the slats and shorten the lifespan of your vehicle.
Getting a tonneau cover that fits
Looking at two trucks, you can sometimes assume they have the same truck beds. That is not always the case.
Truck beds can vary in length and width, even by inches, resulting in different tonneau cover fittings.
So, to be safe, you need to always include your truck's year, make and model when purchasing a tonneau cover.
On our website, you can select the year/make/model and bed size of your truck to make sure that you are getting a perfectly fitted tonneau cover.
Is a hard tonneau cover better than soft?
Hard tonneau covers are better if you prioritize strength, durability, and security.
Soft covers are better if you are looking for something economical that will help keep out the elements while keeping your cargo out of sight.
They are also great if you intend to constantly remove and install them back, thanks to their lightweight design.
How a tonneau can improve gas mileage
Wondering how a truck bed cover can improve your gas mileage?
Here's how: When you drive with your truck bed open, the wind will hit inside it and cause resistance, otherwise known as wind drag.
This resistance forces the engine to take in more oxygen so as to pull through. As a result, you end up consuming more fuel.
But, if you have your truck bed covered, the wind drag is reduced and less fuel is consumed.
Tip: Clearing clutter or unnecessary cargo in your truck will also help improve fuel mileage.
The Questions You Should Ask
1. What type of cargo do you plan on carrying?
Do you plan on hauling in any valuable goods in your truck bed?
If so, then a hard, retractable, or hinged tonneau cover is the best cover choice for you. This is because they are strong and no thief will be able to cut through.
If not, then a soft tonneau cover will be okay.
2. What is your budget?
Of course, you have to work within your budget. So, if you are okay with spending a little more then you should go with a hard folding, hard roll-up, retractable, or hinged truck bed cover.
But if you are working on a budget then a soft roll-up cover or soft folding should be okay.
3. Do you plan on using other accessories?
Do you plan on using accessories like racks?
If so, then you need to get a truck bed cover that installs inside the rails rather than on top.
Truck tonneau covers that install on the inside leave the stake pockets open.
This allows for the installation of the other accessories.
4. Which type of weather do you often experience?
As mentioned earlier, different tonneau covers have different levels of water resistance. So, look at the most frequent climate in your area.
A hinged tonneau cover would be the perfect cover for you if you frequently experience heavy downpours and snow.
You cannot also go wrong with a hard cover or a retractable.
5. What is your biggest concern: thieves or weather elements, or both?
Almost similar to the first point, you need to decide. Is your main concern just keeping the element out, preventing theft, or both?
If it's mainly about the elements, especially rain, then a hinged truck bed cover will be the best option.
However, if you are more concerned with preventing wannabe thieves too, then the hard, hinged, and retractable covers should be your go-to.
Want a quick overview? Here it is:
| | | | | | | |
| --- | --- | --- | --- | --- | --- | --- |
| Feature | Hard Folding | Soft Folding | Hard Roll Ups | Soft Rolling | Retractable | Hinged |
| Durability | Best | Good | Better | Good | Better | Best |
| Weather resistance | Better | Good | Better | Good | Better | Best |
| Affordability | Fairly priced | Very affordable | Fairly priced | Very affordable | Pricier | Pricier |
| Installation | Easy | Very easy | Easy | Very Easy | Easy | Easy |
| Lightweight | No | Yes | No | Yes | No | No |
| Purchasing | Check Price | Check Price | Check Price | Check Price | Check Price | Check Price |
Frequently Asked Questions