Spilled coffee, shedded dog fur, snack crumbs, dirt, dust, grime…car seats have it rough.
All those stains, scuffs, rips, and so on needlessly chip away at resale value. Messes and blemishes also make your vehicle less pleasant to be in.
Once your car or truck gets cluttered and dirty, it's hard to bring it back to a state of cleanliness. Vehicle upholstery is frustratingly tough to clean. Who has the time for such a task? So, you come to accept the mess.
Of course, there's a simple accessory that can bring back those new-car vibes: a seat protector keeps seats clean and dry. Upholstery remains pristine while the seat protector absorbs your spills and messes.
Easily remove and wash the seat cover when it gets too dirty, put it back on the seat, and you've got a clean car again.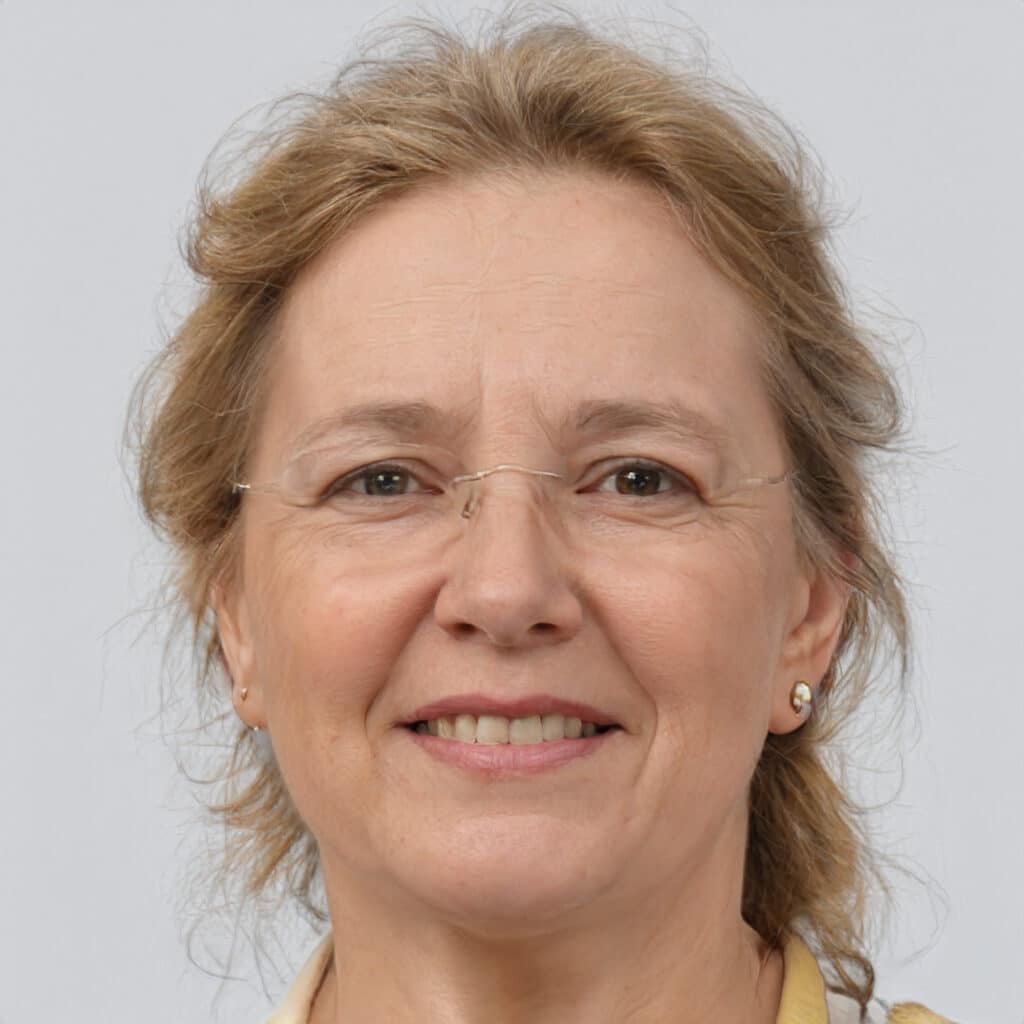 "Great For Dogs! I have three dogs and these are wonderful for protecting the leather seats on my van and they work GREAT! Easy to install and they don't slide when my young lab bounces onto the back seat. I was surprised at the heftiness of the material, having dealt with many seat protectors, many of which are thin or made of wetsuit material that slide and don't fit properly. I highly recommend these for humans who share their cars with their dog children."
Kathy B., Nissan Quest driver
Are WeatherTech Seat Protectors Worth It?
The WeatherTech brand is known for producing high-quality, custom-fitting accessories for vehicle interiors, such as floor mats and window shades.
Lots of brands make seat covers, but material quality and performance vary widely.
Why choose WeatherTech? Well, their products undergo engineering processes above and beyond what you'd expect for "simple" items like seat covers. The magic happens here in the USA, in Bolingbrook, Illinois.
The results are always impressive. Precise product design and top-quality materials create accessories that make our vehicles noticeably more comfortable, stylish, and functional.
For their line of seat covers, WeatherTech uses the term seat protector. That's because we're not just talking about a layer of material that "covers" a seat. Rather, the durable, form-fitting material truly protects the car's interior.
If you're shopping around or just want to understand seat covers better, start by considering these three factors:
How is a seat protector installed?
What materials are seat protectors made from?
Can a seat protector be machine-washed?
Answers to these questions vary from brand to brand. Considering those three factors for any seat cover that you're considering helps you to make an informed purchase.
Now, let's take a closer look at how WeatherTech stacks up when it comes to installation, materials, and washing.
"I received my WeatherTech rear seat protector two weeks ago. I purchased it for my 2019 Toyota Tacoma Truck. I have leather seats, and I wanted to protect them when I drive my 75 lb Belgian Malinois to her daycare. When the seat protector arrived, it was very easy to install. I had owned other protectors in the past, purchased from pet stores, but they were flimsy and didn't last. This one is made of sturdy material. I am very pleased with my purchase."
Lee, Toyota Tacoma driver 
How Is a Seat Protector Installed?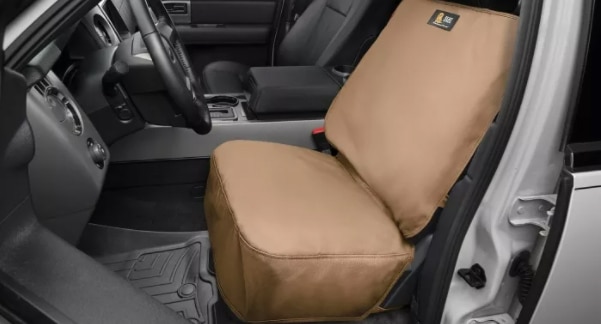 Looking for your next big DIY project? Look elsewhere! Installing seat covers is no big deal.
In fact, the word "installation" is a bit of a stretch. You won't need tools, skills, or more than a few minutes of time.
Nevertheless, your seat protector comes with a set of clear and easy-to-follow instructions.
Basically, you hang the cover over its seat, pull through the headrest and seat belt buckles, and attach the loop straps. You'll probably spend more time taking the product out of its box than you will installing it in your vehicle.
Easy install means that your seat protector is easy to take off and put back on depending on your needs or whenever you want to run it through the wash.
What Materials Are Seat Protectors Made From?
Material quality is important for both sides of a seat protector.
The outer surface that you sit on should be strong and durable. The role of the surface material is to withstand spills, dirt, and messes so that the car's upholstery stays clean.
The bottom, or underside, needs to help keep the protector in place. Your seat cover won't be comfortable to sit on if it's constantly sliding and shifting every time you move.
The bottom of the protector must also form a water-tight barrier to keep the seats dry and clean.
For durable protection and a secure fit, WeatherTech seat covers are made from a polycotton twill fabric with a layer of nylon lining. The polycotton is comfortable, strong, and includes a water-repellent finish. The nylon lining adds to the water-tight barrier, adding extra protection for the car's seating surface underneath.
Finally, the seat protector's firm-grip underside establishes a non-slip hold on the seat but won't damage the upholstery.
Can Seat Protectors Be Machine Washed and Air Dried?
The purpose of a seat protector is to get messy so that your car's interior stays clean. Of course, that system only works if you can clean up the seat cover sometimes, too.
Fortunately, seat protectors by WeatherTech are machine-washable. After running through the wash, they air dry quickly. Start the process in the evening, and have your protectors back on their seats by morning.
By keeping your interior surfaces protected and periodically washing your seat cover, maintaining a clean car is easy. Each time you remove your protector to wash it, it's nice to catch a glimpse of your like-new seating underneath.
WeatherTech Seat Covers: Frequently Asked Questions
Seat covers are a simple product but a great investment. PartCatalog carries a wide variety of seat covers by WeatherTech and other leading brands.
Here's a look at the product details for WeatherTech seat protectors:
WeatherTech Seat Covers: Product Details
Materials
Polycotton twill fabric with nylon lining and a water-repellent finish
Manufacturing Location
Engineered in Downers Grove, Illinois; produced in Bolingbrook, Illinois
Required Installation Tools
This product is installed with straps and hooks. No tools are required. All materials used for installation are included with purchase.
You'll find full product details for seat covers on PartCatalog's product pages.
Looking for some fast facts? Here are answers to a few commonly asked questions on WeatherTech seat covers.
Are seat protectors custom-made for vehicle makes and models?
WeatherTech manufactures their seat covers semi-custom. There are six different sizes. To find the size appropriate for your vehicle, select your make and model from the PartCatalog seat protector inventory page.
Note that with any semi-custom-fitting product, minor adjustments may be useful post-purchase in order to achieve the best possible fit.
Do seat protectors damage leather seats?
No, a seat protector made by WeatherTech won't damage leather seats. The seat cover's non-stick backing is safe for use with any cloth or leather seat material.
What colors are available?
WeatherTech's seat covers are available in the following colors:
These earth-toned colors are designed to complement any regular vehicle interior.
Note that every color may not be available for every product. The color for any seat cover can be found on the PartCatalog product page under Product Specifications.
Do seat protectors prevent seat folding or seat belt use?
Seat protectors are flexible. Bench seats can be folded normally while the protector is installed.
While a seat protector is installed across a row of seating, the center seat belt is inaccessible. For all other seats, seat belts can be used normally.