3D MAXpider is one of my favorite brands. The 3D MAXpider floor liners have an understated, minimalist look to them.
They look best in sedans and luxury vehicles, but are tough enough for trucks and SUVs.
You can see what I mean in the image just below, which is a sample image of these installed in a Toyota.
They don't look rugged or commercial like some of the leading brands, which is its key selling point.
They add to the vehicle, making it look luxurious while also protecting them from wall to wall.
I think you'll like these. If you need help finding a set for your vehicle, send our team a text at 281-761-6097.
-Alan
Jump To: Rubber Floor Mats | Carpet Floor Mats | Cargo Liners | Window Shades | Window Covers | Shop All MAXpider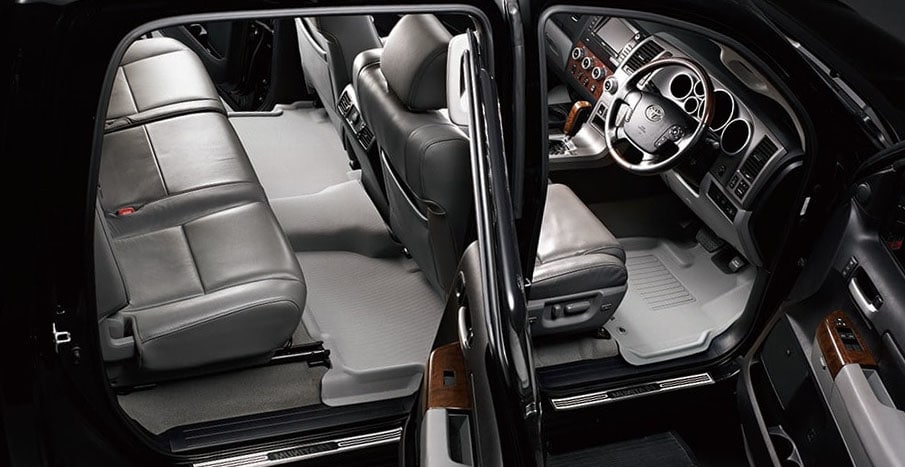 Search our entire MAXpider inventory
See everything in stock & ready to ship to your doorstep!
"I bought 3D Maxpider floor mats for my (Tesla Model Y) after reading numerous reviews for all kinds of different mats. I bought the complete set and I am glad I did. The mats look awesome and fits great. They are very light weight and has great finish – elegant look."
– Ash
3D MAXpider Floor Mats
Tip: If you need help finding a set for your vehicle, send our team a text at 281-761-6097. We can let you know if MAXpider makes a set for your car, and if so, when it will be back in stock.
---
---
---
Tip: You can use a strong pair of scissors to trim the universal cargo mat down to size. It won't be a perfect fit, but it will get you close. There are multiple trim lines designed into the mat to help guide you.
---
Other 3D MAXpider Products
---
---
About 3D MAXpider
Located in Fontana, CA, 3D MAXpider is the brainchild of U-Ace, Inc. A manufacturer of multiple product lines, U-Ace, Inc. is most notably known for their premium 3D MAXpider floor mats & liners. U-Ace, Inc. is a SEMA Show award-winning manufacturer. PartCatalog.com is a proud, authorized reseller of U-Ace, Inc. and stands firmly behind all MAXpider products.
For more information on 3D MAXpider, please visit the 3D MAXpider official website.
---
Why are these so popular with Tesla owners?
Honestly, these 3D MAXpider mats look amazing in the Tesla Model 3, as well as the newer Model Y.
The factory Tesla floor mats aren't that great – these give a lot more coverage.
These mats match the interior of the Tesla Model 3 better than anything else.
Extremely high customer reviews – almost a perfect 5 from Tesla folks.
Your Tesla needs weather floor mats, which these MAXpider 3D mats are.
Tesla mats don't have raised edges, but these do.
The problem with a lot of the leading brands of floor mats are that they look rugged or commercial, like they belong in a truck.
These 3D MAXpider mats look like they belong in your Tesla Model 3 or Model Y:
Jump To: Tesla Model 3 Mats | Tesla Model Y Mats
---
Is the carbon print top difficult to clean?
This is a very common question we get.
If you look closely at the carbon print top, there are small rubber indentations where the rubber "weave" designs intersect. This weave / carbon print design gives the MAXpider floor mats its signature look, while also helping you to scrape mud off the vehicle.
But many people think it is easy for mud or dirt to get stuck in these crevices.
While this is easy to think, the dirt actually comes off the liners very easily! All you need to do is shake the mats off, and run it through a water hose or power wash.
The surface of these mats clean up just as easily as all other weather floor mats.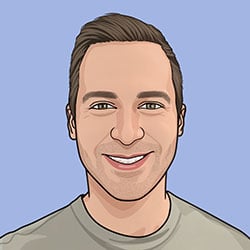 From Alan, founder of PartCatalog.com:
I've had the MAXpider floor mats in my sedan for a few years now. Whenever I take my car to the car wash, I just take the mats out and run the power wash over them. If the dirt is a little stubborn, I'll let the soap soak a few minutes, and then power wash them again. After that, I just let them air dry. I'm always amazed at how good they look once they dry back up, almost like new again.
---
What are the 3 layers made of?
Each of the floor liners and cargo liner are laser measured with a patented design:
Top surface layer – made with non toxic XPE thermoplastic rubber, the top layer gives the textured finish and embossed carbon fiber look.
Inner layer – made with XPE foam, this layer gives the mat its "meat". This layer has some padding to help prevent foot fatigue. It also provides a small amount of sound barrier to help provide a quieter ride.
Bottom layer – this is a velcro-like backing that gives the mat its traction.
This patented 3 layer design gives the 3D MAXpider kagu floor liners perfect fit and protection.
---
Are these made for every row of my vehicle?
Yes. For vehicles where 3D MAXpider makes an application, these are available as a complete set for each row, including the cargo liner.
However, at times, various rows may become out of stock or temporarily unavailable. If you can't find the set for your vehicle's interior, send our team a text at 281-761-6097 and we will provide you with an ETA of when they will be back in stock.
If you drive any Tesla model, such as the Model 3 or Model Y, you can find our entire inventory here.
3D MAXpider makes custom fit floor liners for most modern, popular vehicles. However, if you drive an older or less common vehicle, it is possible that MAXpider doesn't make a floor mat for your interior. You can find our entire inventory here and search by vehicle.
More Frequently Asked Questions