Muddy shoes, spilled drinks, squashed snacks, and abandoned wrappers… your car's carpet can quickly turn into a big mess.
But you can keep the mess contained by installing an original WeatherTech floor mat. It offers full coverage protection and you can rinse the spills away using a mild detergent and water.
The question is: where can you buy the mat with ease?
Today, we'll explore a few places where you can buy WeatherTech floor mats for your car—effortlessly. You'll then learn what to look out for when choosing an online store to shop from.
Places to Buy WeatherTech Floor Mats
This table lists places, physical and online, where you can buy original WeatherTech floor mats:
| | | |
| --- | --- | --- |
| Place | Shopping Options | Strength |
| Authorized WeatherTech Dealer | Physical in-store / online | Assurance of original WeatherTech floor mats straight from the manufacturer |
| WeatherTech Factory Store | Physical in-store | View various floor mats in-person before purchasing |
| Online Marketplaces | Online | Not recommended due to proliferation of unauthorized & counterfeit sellers |
The most important thing to remember is: Where you choose to make your purchase matters.
WeatherTech floor mats come with a lifetime limited warranty. This means that the manufacturer guarantees the mat will be free from defects in materials and workmanship for the life of the original purchaser—and only for the original vehicle in which the mat was installed.
But…
The warranty only applies if you purchase the product directly from an authorized dealer. Otherwise, your warranty is invalid. Also, keep in mind that resellers on eBay or Amazon are unauthorized due to the abundance of counterfeit and "fly by night" sellers.
Now, let's look at each option:
Authorized WeatherTech Dealers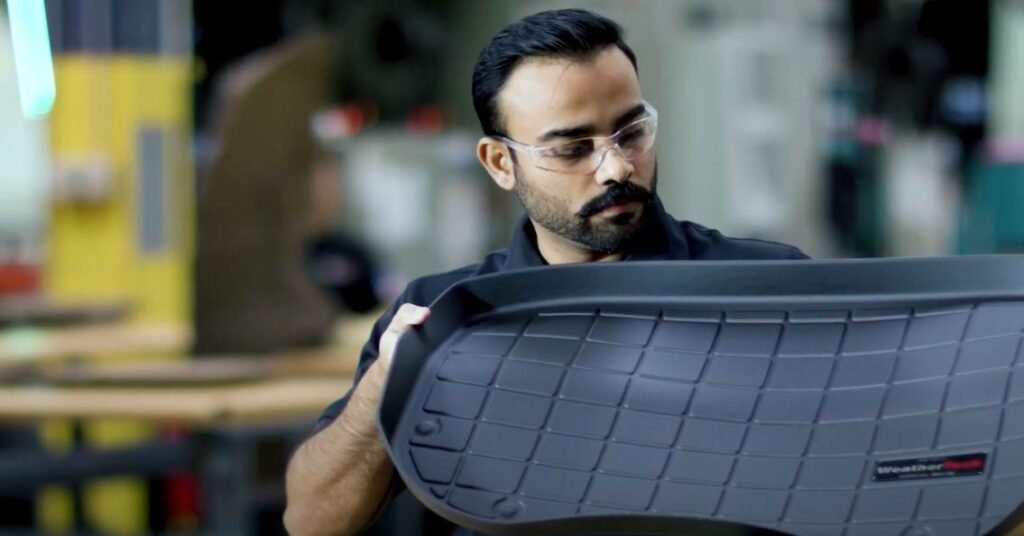 In the United States alone, WeatherTech has over 10,000 authorized dealers. This means that there's a high chance of finding an authorized dealer near you.
To ensure that the correct product is sold, WeatherTech continually updates their floor mat data. This data is only supplied to our authorized resellers.
Pros:
Assurance of genuine products purchased directly from the manufacturer WeatherTech Direct, LLC
Shop online or physically depending on the store
Wide selection of sellers to choose from meaning you can find the best deals
The floor mat comes with a factory-backed warranty meaning that if it's defective, you'll get a replacement
Cons:
Can't see the mat and therefore have to rely on the product descriptions and photographs (if the store is online)
Must wait for the mat to be shipped before you can use it
The Factory Store
If you're the type that prefers hands-on experience with a product before purchasing, then visiting the WeatherTech factory store in Illinois or the Colorado store is your best bet.
Apart from seeing how the different mats work, you'll interact with the customer service representatives who can guide you to getting a mat suited to your needs.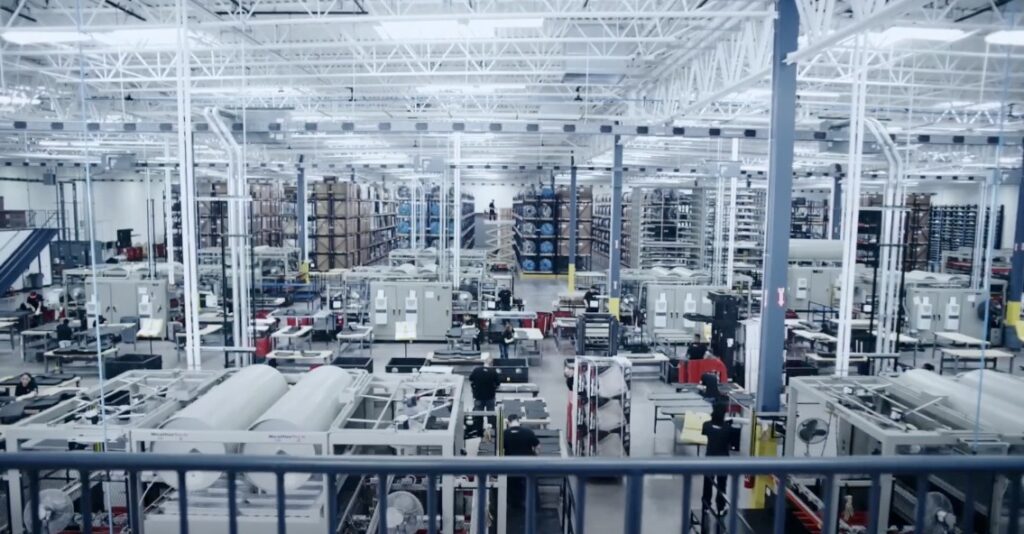 Also, did I mention that the factory store has a café offering complimentary drinks and freshly baked pastries to customers waiting for their orders to be processed?
Pros:
Physically see and touch the mat, which means you get exactly what you want
Get your product immediately, meaning you don't have to wait for it to be shipped
Have the mat installed by a WeatherTech professional by simply putting in a request at checkout—if you come with your vehicle
Cons:
Inconvenient because you have to travel to the store in Illinois or Colorado
Must restrict your shopping time to the store's business hours
Charges on product installation apply
Manufacturer's Online Shop
WeatherTech LLC has an online shop on its official website.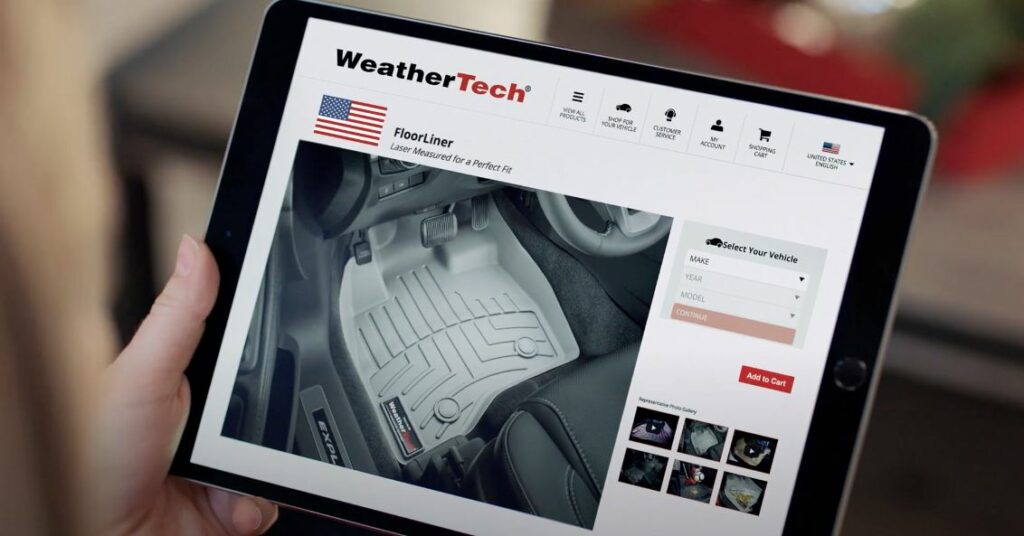 A specific advantage of shopping from WeatherTech's website is the fact that whenever new products are added, you'll see them here first.
Pros:
Shop online and pick up the order at the factory store, meaning you can inspect your product before usage
Specialists in their products and can therefore advise on the most suitable mat
Cons:
Shipping is at an additional cost (PartCatalog has free shipping)
Inconvenient if you prefer a hands-on experience with a product before purchasing
Online Marketplaces
Resellers on the Amazon and eBay platforms are unauthorized. This is due to the abundance of "fly by night" and counterfeit sellers that sell products on these platforms. It is extremely difficult to stop counterfeit sellers on these platforms. For this reason we highly recommend not purchasing from an online marketplace, and instead purchasing from an authorized retailer.
Pros:
Convenient because you can shop from the comfort of your home
Amazon and eBay are universal marketplaces meaning you can shop from an international location
Cons:
Chance that the seller is a counterfeit seller or unauthorized retailer (warranty will not be honored)
Inconvenient if you prefer a hands-on experience with a product before purchasing
Choosing an Online Store—What to Look for
Online shopping is convenient and a great way to compare prices. But after an initial online search, you'll discover that there are many online vendors.
At the end of the day, you need to narrow your options down and choose one dealer.
Besides ensuring the dealer is WeatherTech authorized, selecting a store with the following features will ensure that you have a smooth online shopping experience.
Technology Considerations
These are characteristics of the website that make it easy, safe, and secure to use. Because you share a lot of personal information online, security is paramount. Consider:
Security features: Start by looking at the URL. If it begins with "https" instead of "http," it means the site is secured.

Additionally, to ensure that the company is real, check if they've listed their privacy policy, return and shipping policy, physical address and contact details.

Generally, if you're unsure of the security, don't shop.
Ability to perform a specific search: You should easily find the mat you're looking for by entering the details of your vehicle.
Product Considerations
These have to do with the actual product you're looking to buy. Look out for:
A variety of floor mats to choose from: You should be able to compare between different mats.
Detailed and clear product description and pricing: Because you rely on photographs and product descriptions to see how the mats will look when installed, these should be realistic and match the actual product.

The photographs should be of high quality and the description in a non-technical language that's easy to understand. Furthermore, the price should be displayed.
Warranty: The floor mat should come with WeatherTech's factory-backed limited lifetime warranty.
Shopping Considerations
These are factors that enhance your experience whilst shopping. They include:
A few quick steps to purchase / checkout: Quickly check out your items, saving you time.
Multiple secure payment options: Select your preferred payment method, be it credit card or PayPal.
More Information: View floor mat reviews and have access to guides, maintenance tips, installation instructions, etc.
Logistic Considerations
These are factors concerning the delivery of products and services. Look for:
Fast and free or discounted shipping: You should receive your order within the time specified on the website.
Ease of making returns and exchanges: The seller should have a return policy clearly outlining the terms.
Ability to contact a customer service representative: It should be easy to get help. Moreover, the seller should promptly respond to your queries.
FAQs
Are WeatherTech floor mats worth it?
Yes, because:
They're designed to fit your vehicle's make and model, meaning that they offer maximum protection. There's no need to trim the mat to fit.
They're easy to clean. Most times, you'll only need a water hose to remove loose dirt
They're made with high-quality material that is ISO certified, meaning that they last longer
They come with a warranty, meaning the manufacturer will replace a defective mat
Can I find a WeatherTech floor mat for my vehicle?
Yes. Because WeatherTech mats come in three designs, you'll find one that fits the floor of your vehicle. Simply select model, make and year of your vehicle.
Vehicles whose floor mats you can buy from PartCatalog are included in the table below:
Floor Mat Design
DigitalFit Floor Mats (Custom Fit)
Vehicle Makes Supported
Acura, Audi, Bentley, BMW, Buick, Cadillac, Chevrolet, Chrysler, Dodge, Ferrari, Fiat, Ford, Genesis, Geo,
GMC, Honda, Hummer, Hyundai, Infiniti, Isuzu, Jaguar, Jeep, Kia, Land Rover, Lexus, Lincoln, Maserati, Mazda, Mercedes-Benz, Mercury, Mini, Mitsubishi, Nissan, Oldsmobile, Plymouth, Pontiac, Porsche, Ram, Saab, Saturn, Scion, Smart, Subaru, Suzuki, Tesla, Toyota, Volkswagen, Volvo