BAK Industries is not a new name to truck owners. You have probably come across it in your search for truck bed accessories.
BAK Industries is headquartered in Springfield, Missouri, USA. It was founded by Julian and Ivan Maimin in 1988. 
BAK Industries has set the pace in the automotive industry by offering quality truck bed liners and dynamic tonneau covers.
Read on to find out more about BAK Industries and the products it offers.
For any inquiries about products from BAK Industries, text our team at 281-761-6097.
-Alan
Basics About BAK Industries
BAK Industries is an American manufacturer of truck bed accessories such as tonneau covers and truck bed liners.
BAK Industries became part of the Truck Hero, Inc. family in March 2014.

Truck Hero is known for offering high quality and innovative products. Truck Hero owns many companies including Extang, TruXedo, Lund, among others.
BAK Industries believe that just because a truck is used for work, doesn't mean it needs to look like a work truck.

With every new series of truck bed covers, BAK Industries has proved that a truck owner deserves a functional yet stylish truck bed cover.
BAK Industries has over 80 employees. The number is lower than its competitors because it is now owned by Truck Hero Inc.

Did you know?
BAK Industries became part of the Truck Hero Inc. family in March 2014.
What Is BAK Industries Known For?
BAK Industries manufactures hard tonneau covers including folding, rolling, and rack-integrated tonneau covers.
Hard truck bed covers from BAK Industries are very strong and durable to last a lifetime. They also have a rugged design to add style.
BAKFlip series of tonneau covers, for example, features hard-folding tonneau covers.
The BAKFlip CS and BAKFlip CS/F1 tonneau covers are rack-integrated to help you haul more cargo.
The BAK Revolver series features hard rolling tonneau covers made of lightweight aluminum slats. This allows you a one-handed operation.
BAK Industries also manufactures the BedRug truck bed liner. It gives your truck bed interior a carpet-like look and feels while protecting it against harmful elements.
The BAKBox 2 fold-away utility toolbox is compatible with all BAKFlip and Revolver series tonneau covers. It helps to keep your valuables out of sight out of mind.
Tonneau Covers From BAK Industries
BAK Industries has all there is to offer for a tonneau cover.
From hard folding to hard rolling and rack integrated tonneau covers, you are certain to get the truck bed cover you are looking for.
Hard Folding Tonneau Covers
Industries manufactures hard folding tonneau covers that fold away easily to give full bed access. Hard tonneau covers also promise you ultimate truck bed protection and cargo security.
Hard folding truck bed covers by BAK include BAKFlip MX4, BAKFlip F1, BAKFlip G2, and BAKFlip Fibermax.
BAK Industries uses aluminum and fiberglass to manufacture truck bed covers. These make BAK truck bed covers strong and durable to last a lifetime.
For example, the BAKFlip F1 features a fiberglass reinforced top surface that makes it dent, scratch, and UV resistant. It has an aluminum underside that makes it strong and durable.
Interested in a BAKFlip series tonneau cover? See our BAKFlip tonneau cover comparison to help you choose the best BAKFlip tonneau cover for your truck.
But what if all you want is a hard roll-up tonneau cover?
Hard Rolling Tonneau Covers
BAK Industries has the Revolver Series tonneau covers to cater for truck owners looking for hard roll-up tonneau covers.
The hard rolling truck bed covers include the Revolver X4, Revolver X2, and Revolver X4S.
These tonneau covers are made from aluminum slats with a heavy vinyl overlay.
The aluminum slats provide strength and security against potential theft. The vinyl tarps give the tonneau cover a smooth appearance.
The BAK Revolver X2 has a glossy finish while Revolver X4 and X4s have a matte black finish. The black matte finish gives them a high-quality look.
Not sure whether to buy BAK Revolver X2 or BAK Revolver X4? See our BAK Revolver X2 versus X4 tonneau covers comparison to help you decide which one to buy for your truck.
Rack Integrated Tonneau Covers
Do you need to haul items such as ladders and lumbers from time to time?
If the answer is yes, then you need the rack integrated tonneau covers from BAK are for you.
BAK has the BAKFlip CS and BAKFlip CS/F1 tonneau covers that are hard folding with a contractor rack.
BAKFlip CS is an integration of the BAKFlip G2 with a cargo management system. This means that it is quad-folding but with more hauling options.
If you are interested in a BAKFlip G2 but want more versatility in hauling your contractor items buy a BAKFlip CS tonneau cover today.
The BAKFlip CS/F1 integrates BAKFlip F1 and a cargo management system. It provides you with many hauling options while meeting all the other benefits of a tonneau cover.
Parts and Accessories from BAK Industries
BAK industries understand that truck beds need more than just tonneau covers. That is why it manufactures the BedRug truck bed liner and BAK Box 2 tonneau toolbox.
You also get accessories such as contractor series rack upgrades, tie-downs and hardware, and replacement parts.
BedRug Truck Bed Liner
BAK Industries have over the years manufactured the BedRug Truck Bed Liner. It not only gives your truck bed a carpeted look but also protects it from impact dings and damage.
With a BedRug installed on your truck bed, you are assured of your truck bed withstanding harsh conditions. You can haul tough cargo in your truck bed such as gravel with no worries of your truck bed getting damaged.
BAK Box 2 Tonneau Toolbox
The BAKBox 2 tonneau toolbox is a versatile truck toolbox that helps you store your tools securely when you needed and fold away when you not needed.
Some of the benefits include:
Helps organize your tools in the truck bed
Offers ultimate security for your valuables since it stays hidden
Can support up to 250 Lbs of weight helping you carry little but heavy tools
It does not take up your truck bed space since it folds away when not in use
The BAKBox 2 works with all BAKFlip and Revolver series tonneau covers.
See how BAK Industries wants you to have a functional truck? The BAKBox 2 helps you keep your small items organized.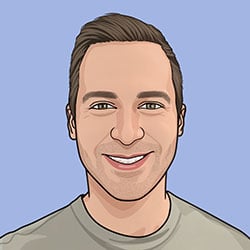 From Alan, founder of PartCatalog:
BAK Industries has everything a truck owner is looking for: tonneau covers, truck bed toolboxes, truck bed liners, and other truck accessories.
BAK's sister companies at THI fill in all the other gaps with step bars, window visors, etc.
Warranty Information of BAK Industries' Products
All BAK products are backed up with a warranty on material and workmanship. The warranty is specific to the original purchaser of the BAK product and is therefore not transferrable.
The table below highlights the warranty information on all BAK Industries products sold at PartCatalog. It also gives basic details about the product such as the material used in construction and finish.
| | | | | |
| --- | --- | --- | --- | --- |
| Product | Product type | Strength | Warranty | Price |
| BAKFlip MX4 | Hard folding cover | Made of aircraft-grade aluminum sandwich panels with an injection molded latch system | 5 – Year | Check Price |
| BAKFlip F1 | Hard folding cover | Made of high gloss fiberglass-reinforced polymer panels with strong aluminum construction. Folds more than 90 degrees | 5- Year | Check Price |
| BAKFlip G2 | Hard folding cover | Quad-fold cover made of aluminum and molded rubber.Has a black semi-gloss powder coat finish | 3-Year | Check Price |
| BAKFlip Fibermax | Hard folding cover | Made of fiberglass reinforced polymer panels with an aluminum latch system | 3- Year | Check Price |
| BAKFlip CS | Rack integrated hard folding cover | Quad-foldingIntegrates BAKFlip G2 with a contractor rack series system and sliding tie-downs | 3- Year | Check Price |
| BAKFlip CS-F1 | Rack integrated hard folding cover | Integrates BAKFlip CS with a contractor series rack system and sliding tie-downs | 5- Year | Check Price |
| BAK Revolver X2 | Hard rolling cover | Made of automatic aluminum rotational locking rails with vinyl overlay.Features a gloss black finish | 3- Year | Check Price |
| BAK Revolver X4 | Hard rolling cover | Made of automatic aluminum rotational locking rails with vinyl overlay.Has a rugged matte black finish | 5- Year | Check Price |
| BAK Revolver X4S | Hard rolling cover | Matte black aluminum underbody with integrated safety slat caps | 5- Year | Check Price |
| BAKBox 2 | Truck toolbox | Placed underneath the tonneau cover anywhere along the rails and folds away when not in use | 1- Year | Check Price |
| RedBug Bedliner | Truck bed liner | Rugged construction with a comfortable knee-friendly ¾" cushioned floor | Limited lifetime | Check Price |
Frequently Asked Questions