Bushwacker Extend-A-Fender Style Fender Flares
Extra wide tire coverage
Comes with installation instructions
Installation hardware included
Matte black or easily painted
Get Easy-to-Install Parts. No Hassle.
Choose one of the following options:
Sorry. There are no products matching your selection. Try reseting filters or choose different options
The Lowest Price Perfect Fit Guarantee
Our #1 value is customer service.
We believe in doing right by our customers, no matter what it takes.
In keeping with that, we offer a "perfect fit guarantee" that ensures your satisfaction on 3 levels: low price, free shipping, and perfect fitment.
- Alan Marek, Founder of PartCatalog.com
The Lowest Price Anywhere--Guaranteed
At PartCatalog, we'll beat any competing vendor's price. And we're so confident in our rock-bottom prices that we'll refund the difference if you find a lower price elsewhere.
Free Shipping Both Ways
Our "free shipping both ways" policy means that returns and orders ship free of charge. When you place an order, you pay only the list price and any applicable taxes. We cover the shipping to save you money and ensure timely delivery.
100% Guaranteed to Fit
In the highly unlikely event of a fitment problem, we'll return your purchase at no cost to you. We pay return shipping on all orders, so it won't cost you a penny to send back a defective part.
Visit our Bushwacker Resources page for more information on Bushwacker products
Extended flare for additional protection to the truck's rig body and to add a bold, tough look
Designed to be flexible and tough enough to cover large wheels
You can install "as-is" without paint because the smooth black matte finish looks great on any truck model and style
The fender flares' ultra-violet light protection prevents damage and tarnishing
Perfect-fit guarantee that ensures that the flares fit the wheel well
They come with all-installation hardware and detailed instructions for an easy and quick no-drill installation
You can easily repaint the flares to match with your truck's design
The flares are made with quality hardware and parts to last long and add value to your truck
Limited life time warranty that protects you from faulty materials and workmanship
Proudly made in the USA with premium materials and technology
Extended flare for additional protection and bold look
The Bushwacker extend-a-fender flares are the perfect solution for anyone looking for coverage for their large wheels. It not only protects the flare from road debris but also helps you comply with locals laws.
Designed to cover large wheels
The extend-a-fender version is made specifically for trucks with very large tires. They are effective in protecting your fenders from road debris while also covering any rust spots.
Install "as-is" without paint
Thanks to the smooth black matte finish, the flares can be installed 'as-is'. They are custom-made to look great on any truck regardless of the design and color.
Ultra-violet light protection
The Bushwacker extend-a-fender fender flares are lined with protective layers that prevent chalking, tarnishing and fading caused by ultra-violet rays. They will serve you for years after purchase without losing their shine.
Perfect-fit guarantee
Our perfect-fit guarantee ensures that the flares fit your wheels like a glove. They are made to fit respective truck models, and have been tested to make sure that they are neither saggy nor too tight.
No-drill installation
The installation hardware includes stainless steel bolts and nuts. They are mounted on the fender and attach the flares firmly without any drilling. This helps preserve the value of your vehicle.
Repaint for customization
They can also be easily customized to match your desired design. You can easily paint any color over the smooth matte finish and for a truly custom paint matched look.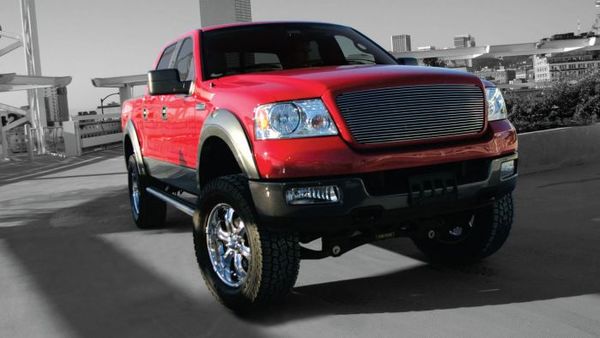 Quality hardware and parts
The Bushwacker extend-a-fender fender flares are made by experts with high-grade materials. They are designed to be tough to live through extreme off-road conditions and weather elements.
Limited life time warranty
Your purchase is accompanied by a limited lifetime warranty. This protects you from any damages that may be caused by faulty workmanship or poor quality materials.
Made in the USA
The fender flares are proudly made in the USA by seasoned experts and with advanced technology. They are designed to be tough and durable to serve you for years and give you the ultimate value of your money.
Sorry, there are no videos available.
This product comes with the manufacturer's limited lifetime warranty.
The following part numbers are available in this product line:
20019-11
,
20033-11
,
20069-02
,
20070-02
,
20075-02
,
20076-02
,
20085-02
,
20086-02
,
20087-02
,
20116-02
,
20902-01
,
20926-02
,
20928-02
,
20932-02
,
20936-02
,
20943-02
,
20947-02
,
20953-02
,
20954-02
,
22003-11
,
22004-11
,
22006-11
,
30035-02
,
30041-02
,
30902-02
,
30906-02
,
30916-02
,
30919-02
,
31016-01
,
31906-01
,
31910-11
,
31911-11
,
31913-11
,
40013-01
,
40066-02
,
40069-02
,
40078-02
,
40103-02
,
40107-02
,
40108-02
,
40110-02
,
40125-02
,
40131-02
,
40146-02
,
40901-01
,
40906-02
,
40925-02
,
40929-02
,
40938-02
,
40952-02
,
40954-02
,
40961-02
,
40964-02
,
40966-02
,
40975-02
,
40981-02
,
41028-02
,
41029-02
,
41907-11
,
50010-11
,
50013-02
,
50014-02
,
50036-02
,
50045-02
,
50055-02
,
50058-02
,
50067-02
,
50901-01
,
50904-02
,
50914-02
,
50918-02
,
50926-02
,
50931-02
,
51904-02
,
51905-02
,
51908-02
,
70002-02
,
70902-02
To purchase this product for your vehicle, please select the Year, Make and Model of your vehicle at the top of this page.
Chevrolet
Dodge
Ford
GMC
Hummer
Jeep
Lincoln
Nissan
Ram
Suzuki
Toyota
Reviews From Verified Customers
Ooops not like the picture
I own a 06 mega cab diesel 3500 and I am getting it repainted.I have the smooth fender flares like the picture but was shipped the flares that are smooth and the drop down at a 90 degree. Read other reviews with the same issue.
Pleased!
Product was great quality, ordered some fender flares, exactly what they said. Had an old part number then matched up, got me hooked up.

1998 Chevrolet S10 Pickup
Appreciated your personal attention making sure we were ordering the correct pie es. Thank you for your quick service. The flares fit well. THANKS
2001 Dodge Dakota
Fit great look great bushwhacked really pricie for lightweight plastic but they look great. Wish they made the beafy studded ones for that year truck
Ford
They fit very good. and it was about 1 hour installation